1. Do A Reality-Check
Sit down with a pen and paper and write down what is REALLY going on in your business (or life). Make a list of the things that are bothering you because they are not the way you want them to be.
For example: It can be the amount of income you have, the clients you are working with, the person who is helping you with your admin or maybe the business partner you have. In your personal life it can be anything from your your health to your home environment.
2. Choose The Most Simple Step Forward
You realize that things are not the way you desire them to be but because they are happening in your life at the moment you have to find a simple way to deal with them so it doesn't bother you as much as it does. My suggestion is to step away from it emotionally by choosing to do something positive that only effects you.
For example: reduce the time you spend with those clients or business partners, bring a slight increase in your prices. In your personal life it can be anything from taking a 30 min walk (starting tomorrow) to drinking more green tea (losing weight) to painting one wall in your favorite color this week.
3. Respond To Positive Things Around You
In my book '7 Steps To Your Calling' I go deeper into this but for now I want to inspire you to keep your eyes open when you take the two steps I just shared with you. When you make a simple but positive shift in your mindset or in your actions it will effect the world around you in a way that only God can explain in His Word.
In fact, when you open up yourself to be real and honest about the way your life is at the moment and you decide to take responsibility to change it, you will have to bring yourself in a positive mode so you can stay motivated and inspired. Whenever something good happens around you act upon it because positive energy creates more positive energy.
At the moment I experience life as one of the best experiences ever, even though it has it's challenges. ..
I, personally, have lived with an intense FEAR of life itself from the age of 11 when my younger brother suddenly died. I couldn't really understand why it was necessary for us to die. And what scared me the most was that it could suddenly happen. The fear I felt made me decide to not open up myself to fully live. But thank God, this changed 6 years ago!
I learned to have faith and to use it every day of my life. And that's where my transformation started..
There is a video on my YouTube channel called '3 Reasons Why You Have To Overcome Your Fear'. I would like you to watch it and then share your experience and thoughts on it with me.
Looking forward to hearing from you!
In the past I always wanted to be friends with everybody. In fact, I even was.. I thought that was the best thing to do and that it also was a reflection of true love. But I was wrong..
The people I hung out with where at a low level in life (if I may call it that way) because most of them were smoking weed on a daily basis. And the ones who were not smoking weed at all were living life from a limited and scared level. They didn't have big dreams or goals…they just took life the way it came. And I did the same…
When God inspired me to be in a more positive environment I started adapting how those people spoke, thought and behaved. This brought a positive shift in my life! 🙂
THE LESSON I LEARNED WAS: "Surround yourself with the right people. People who know more, people who achieve more and people who do better than you."
Try to keep the people who encourage you close to you and always be open to receive feedback from them. Stay far away from individuals who are always pessimistic toward you, your business or your dreams.
When we fear we always imagine a very bad outcome. We see ourselves failing INSTEAD OF WINNING because our minds are occupied with negative thoughts and images.
Today I want to inspire you to train yourself to PURPOSELY create a positive mental image THE MOMENT a negative one enters into your mind. I want you to learn to think the opposite on purpose.
In other words: Deliberately choose to replace a negative image with the image of what it is you truly want. (a positive outcome)
2019 just started a few months ago and even though a lot of people are excited about this new year most are also feeling fears and doubts. I think it would be very helpful to look at some different – simple but effective – ways you can deal with your fears and doubts.
THE FIRST thing I would really like you to understand from the start is that fear is SPIRITUAL. And because of that you need to deal with it in a spiritual way. What does that mean? Well, it means that in the first place you will have to use your SPIRITUAL TOOLS to deal with it.
You are a spirit yourself. You have a physical body to be able to walk on this earth but you are created by God, who is a spirit, and Who made you in His image and likeness (characteristics etc..).
Being aware of that should inspire you to PRAY AGAINST or SPEAK POWERFUL WORDS of faith against fearful thoughts or feelings.
The intention of fear is to keep you from fulfilling the destiny that God has on your life. Everyone who knows God, knows that He doesn't have any bad plans for our lives but only good plans which includes good health, happiness, joy, strength and success.
When the spirit of fear comes against you (with fearful thoughts and feelings) command it to leave you, speak the truth about what God has said about you, your life and your abilities, fast if you want to and know that you already have the victory over it!!
I remember the moment when God revealed to me that I was called to be an author. It happened after I had prayed for 3 days..
I chose to pray because I stopped the business I was in (which didn't glorify Him) and didn't just want to start working somewhere without His permission. In fact I thought that there was a specific job He wanted me to apply for at the job agencies.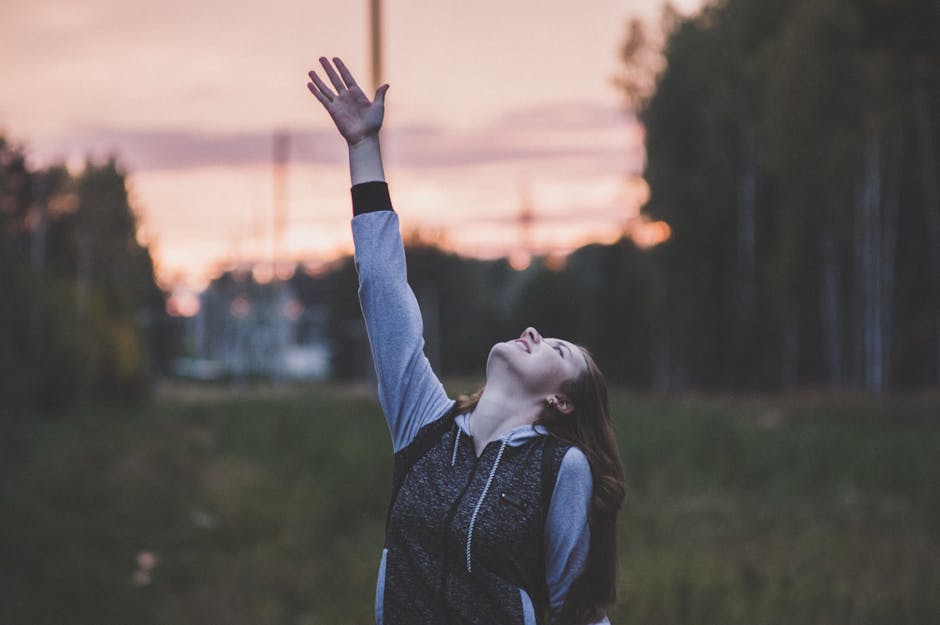 But it wasn't like that at all…
Instead of telling me what kind of job I had to go for, He reminded me of a skill I discovered in my twenties. He reminded me that I used to write poetry and shared it with people around me (and they loved it!). Then He touched my heart and helped me to understand and see that it was one of the gifts He had given to me to use in this world.
Trust me if I say that I was totally surprised and didn't expect that this would be His answer to my prayer. But nevertheless I trusted in His answer and decided to go for it.
I even asked God to help me use this writing skill since I have never taken it as serious as I had to. With His help I managed to write the content of my first book 'Be A Winner' in two weeks time. A few months after that I moved to the UK and managed to complete the whole book and self-publish it within 9 months.
Why am sharing this with you today?
I am sharing this with you because I want you to know that if He did it for me He will definitely do it for you too. We are His children. and He loves us. God is a wonderful Father and He will never leave us nor forsake us because He has a plan for our lives. (Jeremiah 29:11)
Open up your heart for Him today and ask for what you need.
If you are just like me then you've also decided to be a winner in life and not a loser. Then you also made the choice to take full responsibility for the results in your life.
There are 5 things I do to stay on the winning side:
1. stand in front of the mirror and speak positive things about myself, my family and my future (emotional exercise).
2. push myself to complete my tasks and ask for help when it gets difficult or challenging. (mental exercise)
3. always pray for help, guidance and wisdom to overcome the obstacles on my path. (spiritual exercise)
4. refuse to hang around people who discourage me or constantly argue with me. (social exercise)
5. keep correcting myself when I make a mistake (sometimes step-by-step)
A few weeks ago a wonderful woman of faith approached me on Instagram and asked me if she could interview me. Her name is Nadira Jansen and she has a YouTube Channel called 'Women Of Purpose'.
She loves to interview women who walk in their life purpose so I said 'Yes!' to her immediately. She is a woman who also walks in her calling (and is planning to do more with God) so it absolutely inspired me to do this with her. Just like me she also understands that we are all blessed with talents and gifts to fulfill a divine purpose  here on earth so I want to invite you to watch the interview below. We had a lot of fun together!!
Note: My camera wasn't really clear and I forgot to use a light but don't let that stop you from watching the whole interview. It was really fun and it will definitely inspire you too!
Remember to Like the video, Share it with others and Subscribe to her channel if you love what she does. 
Some of you are CALLED by God TO SERVE others by building a business, write books, organize events and so on. Others are called to serve by using their skills within their current job. Whatever your Calling may be, I want to you realize that every single day of your life counts!
I don't know how PRODUCTIVE you have been this year compared to last year. I don't know how DEDICATED you have been this year compared to last year. But one thing I do know and that is that you can't get this year back when you step into the next one!
I have A FEW QUESTIONS I would really like to ask you:
a. Why didn't you do yet what God has asked you to do?
b. Why are you not obeying His voice?
c. When will you finally admit that the way you live your life now isn't giving you the fulfillment you desire and deserve?
d. When will you stop torturing yourself as if you are a child of Satan (by sabotaging yourself) and start living as THE WINNER you are called to be, through Jesus Christ?
I know my questions may sound a bit confronting but these are questions I genuinely want to ask you as the Life Calling Strategist I am called to be! 
All I want (for you) is to see you experience the DEEPER JOY AND PEACE that comes from serving the people you are called to serve and to see you walk on this earth as THE LEADER you are called to be! 
Our brother Less Brown always says: "There is GREATNESS inside of you." and I want to encourage you today by saying: "Step into it NOW!!"
As a mother of two children I know that we are willing to go the extra mile when it comes to helping our children. When they suddenly have a problem we quickly respond and immediately LOOK FOR WAYS to help them solve it ASAP.
It makes sense that we do that….we love them and we want things to go well for them.
But what about God? What about the help that He needs with the Calling He gave to you?
You are created for a purpose. He has shown you or told you want He wants you to do. He needs your help with it. Why aren't you doing what you are supposed to do?
Some sisters are afraid to start because they don't know how to, some feel insecure and don't believe in themselves, some are scared of what other people might think or say about them, some believe they have too much to do and can't find enough time to do the work, some are afraid to fail and doubt that God will help them out…..while others STEP OUT IN FAITH AND TRUST IN GOD!
I absolutely love working with these kind of women. They are an inspiration for their children, friends, family and others. But most of all, they are a blessing for the people God has called them to help. Some are authors, coaches, speakers, event organizers and others are directors, beauty professionals, community workers etc.
They choose to believe in their Calling and decide to overcome their fears and doubts!
WHAT WILL YOU DO??
"He has saved us and called us to a holy life—not because of anything we have done but because of his own PURPOSE and grace. This grace was given us in Christ Jesus before the beginning of time." {2 Timothy 1:9}